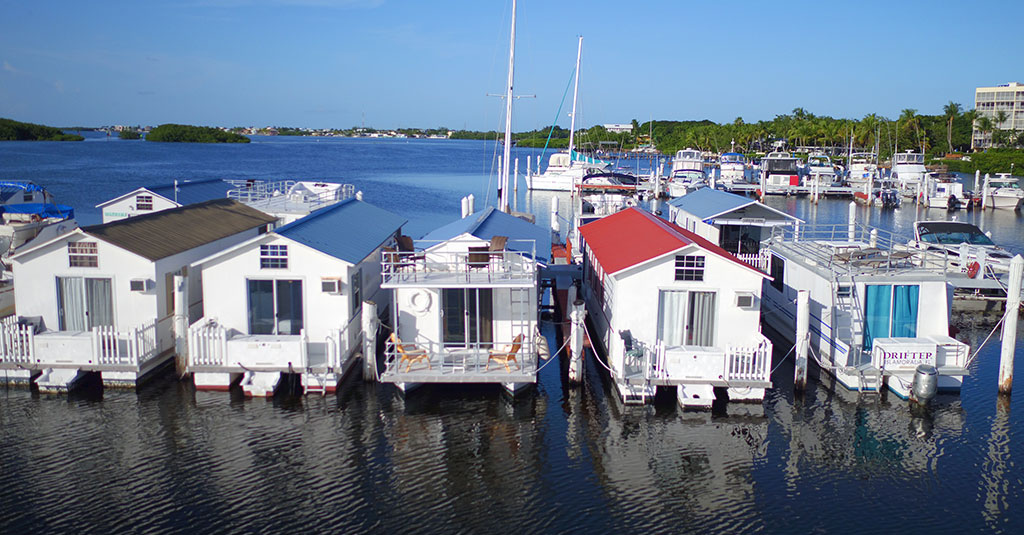 Houseboats as Tiny Houses
Although the countryside continues to abound with massive sprawling single residency houses, there has been a popular downsizing that has come about in the past few years. It is called "tiny house living" and it's all about mega-downsizing from these massive habitats into tiny houses as small as 200 square feet!
Shift gears to the shorelines and "life at sea." Are you someone who loves the ocean and feels quite at home there? Your first thought might go to massive trawlers and party boats that are as big as some houses, but those are usually monopolized by those who are quite wealthy. Believe it or not, you can have the best of both worlds. How about combining the thrill of tiny houses with what you love — life on a boat? This idea might not be as radical as you might think. Liveaboards are houseboats that are often a compact few hundred square feet, and they provide everything you need to live "small." There is a kitchen area, a toilet/shower area, a living area, and best yet…an outside area wherein you can soak in the sun whether it be on the deck of your houseboat or poolside.
The Florida Keys, off the coast of South Florida, is a fabulous place to visit. But how about living there? How about living "small" there? If you think this is only a dream, think again. For example, Mangrove Marina, located at Tavernier, Florida, offers 102 wet slips for those who own their own liveaboards. If this is you, it can be very cost-effective living, as you will only be paying a very reasonable wet slip and utility rental for your housing expenses. This is a very small price to pay to live in paradise!
Imagine being lulled to sleep by the gentle rocking of the sea and the sound of the waves lapping at the shore. Climb out of your comfortable bed and watch the sun rising in the east while you enjoy your cup of coffee or tea. Perhaps you'd rather motor out of the wet slip to your favorite fishing spot in the dusk so you can drop a line while you are enjoying your cup of joe and watching the sunrise.
Not everyone owns a boat, but some would love to live seasonally or full-time on liveaboards in the Florida Keys paradise. Problem solved: Mangrove Marina not only rents out wet slips, but they also have a selection of houseboats that are available for rent. Hence, if you're not keen on living full-time at sea, how about spending at least a couple weeks (or more) in the Florida Keys, in a houseboat on the water? It's a set-up that very few hotels or condos, no matter how grand, can beat.